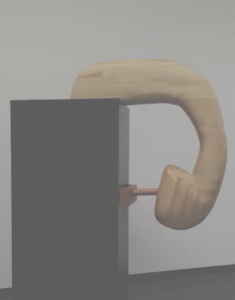 Jonas Hofrichter will be presented at art berlin by Galerie Kai Erdmann from September 14th to September 17th 2017. The artist will be showing his two sculptures Adventure I and Adventure II.
I am especially looking forward to showing Adventure II, one of my rare kinetic sculptures, at art berlin 2017, says Hofrichter.
The newly founded art berlin fair emerged as a partnership between abc art berlin contemporary and Art Cologne.
art berlin fair
As the successor of abc, the art fair takes place for the first time in September 2017: art berlin presents around 110 international galleries from 16 countries at Station at Gleisdreieck. In addition to emerging as well as established galleries focusing on contemporary art, one will also be able to discover modern art.